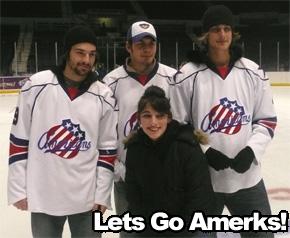 The Rochester Americans hosted the annual season ticket holder skate with the players event at Blue Cross Arena on Monday night.
After a rough few games on the ice, it was a great chance for everyone to have some fun.  The team opened up the ice to all season ticket holders to bring their skates and spend time hanging out with the players.  Everyone had the chance to talk to their favorite players and get some autographs.
The benches and penalty boxes were also open where many fans took pictures, and you could hear parents telling children that going into the penalty box isn't something to be proud of.
The Rochester Americans provide a number of opportunities for fans to hang out and meet players off of the ice, if you'd like to be able to take part in this unique experiene then start saving some money to get season tickets for next season.
Pictures in order below – Amerks logo center ice, Dylan Hunter took a moment to say hi to a fan of his that wasn't able to make it to the event / Rob Globke, Stefan Meyer, Anthony Stewart, and Dylan Hunter skating laps / Kenndal McArdle and Mike Weber / Clark MacArthur giving a young fan an autograph / Marek Zagrapan reading the November issue of Amerks Magazine / The Moose and myself / Pat Kaleta chatting it up with a future prospect.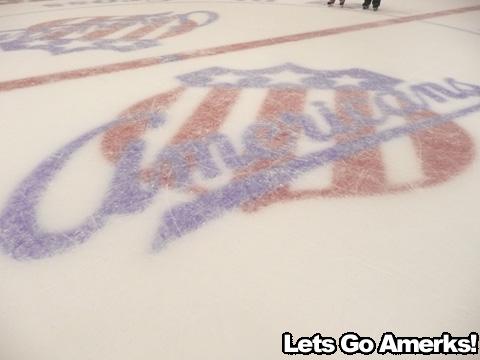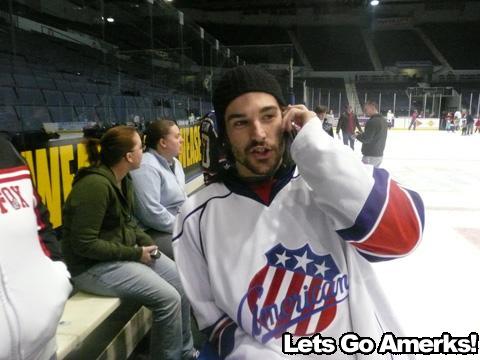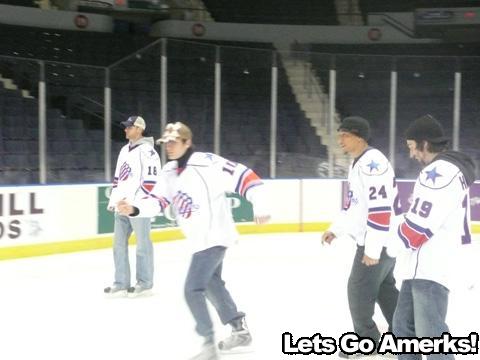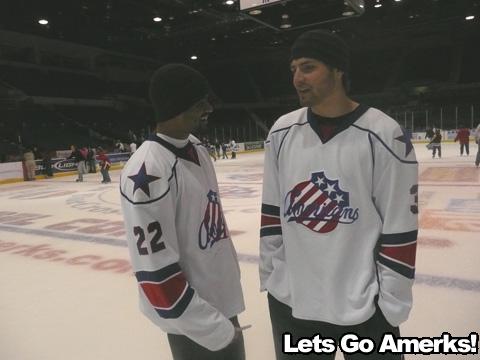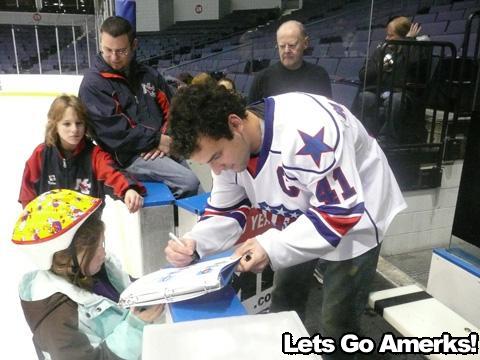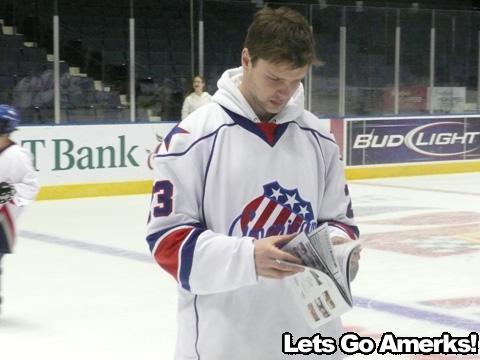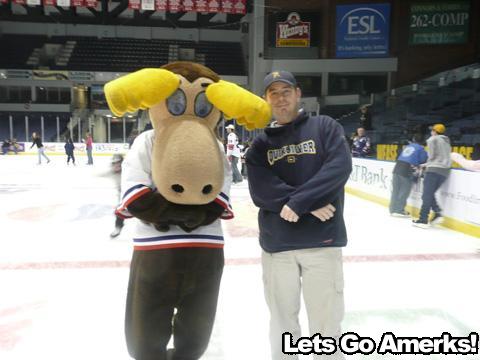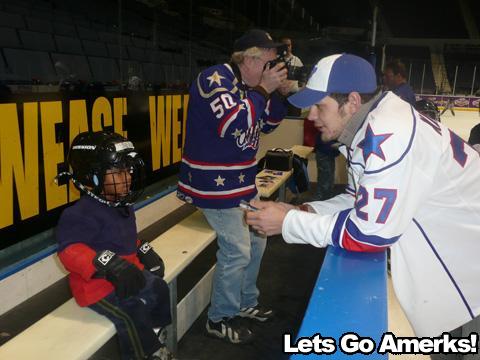 Thanks Amerks!