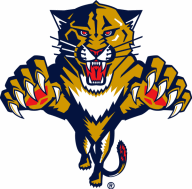 The Florida Panthers have come forward stating that the Amerks need to get there financial issues fixed soon, or they won't be back next season.
The Buffalo Sabres have said they won't be back as an affiliate next season without new ownership.
Steve Donner plans to sell a majority share of the franchise to a new investor, that sale can't take place until Donner and partner Walter Turek can finally buy out minority owner Randall Latona.
Those negotiations, ongoing for months, continue to go well, Donner said.
"All the numbers are in order. We've come a long way," Donner said.
All of us want answers (fans and players).  I can't imagine current Florida Panther prospects were happy to read that the Panthers are ready to keep most players in the ECHL with the Florida Everblades, and spread the rest out across teams in the AHL.
Rochester is behind on affiliation payments to both Buffalo and Florida, with the team agreeing to pay each franchise $18,000 a season for each player on loan — about half the going rate.
The Panthers say they have worked out a payment plan with Rochester, with alternate governor Bill Torrey working out a deal last month. According to Martin, the Panthers received a payment from Rochester on Feb. 1, but still haven't received a payment that was scheduled for Feb. 29.
"I would think everything is going to be resolved," Martin said. "I don't understand it. You look at their attendance, and it's been good. They have other teams that may be hurting them, and they owe money to people."
So the big question hangs overhead, where is all the money going to that the Amerks bring in from ticket sales to cause payments to be behind?
Amerks president Steve Donner said he understood the Panthers' fears. He said the NHL team had been kept updated on a plan that would provide stable financial footing.
"They're making sure I can get my deal done," Donner said.
"They have expressed a concern that things have dragged on. They obviously have been more than patient."
Fans have been more than patient as well, but I can't imagine will be for much longer.  Long time fans have become divided on which side to choose.  It's like a divorce where kids have to choose between mom and dad.
With this battle it's a choice between people who support Steve Donner, and those who want him out of here.
Donner keeps on telling us that "things will be fixed soon," something he also told Rhino's fans and look how that situation has turned out.
"I think we're going to know something within a month," Panthers coach and general manager Jacques Martin said. "This month is crucial for both of us, to see where we're going to be."
I imagine Jacques Martin was told that by Steve Donner.  Donner also expected a buyout to be completed by the end of February with Latona.
So, we know a few things for sure at this point –
Steve Donner and Randall Latona have reportedly solved there feud.  The two of them have also been negotiating with an investor to buyout Latona's shares of the team.
The Panthers and Sabres have said they will not be back without new majority ownership.
The lease at Blue Cross Arena for the Amerks is up in June.
One thing is for certain, we're all very skeptical of Steve Donner that "things will be fixed soon."  It would be nice at this point if there was something to go on other than his word.
Hearing this news from the Panthers points back to the idea of the Buffalo Sabres eventually owning the Amerks.  The Sabres aren't interested in fielding a full AHL team.  The Panthers seem to have two options, either become sole affiliate with new ownership in Rochester, or spread players across the AHL.  Put two and two together and we have the same team as we do this year.
Chances are we'll be heading well into the summer without a real resolution.
Quotes taken from the Miami Herald and Democrat and Chronicle.