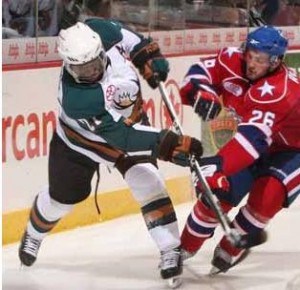 Michal Repik quickly became one of my favorite players for the Amerks.  He has been a star on a team that hasn't seen much light.  He is the Amerks' scoring leader with six goals and eight assists in 24 games.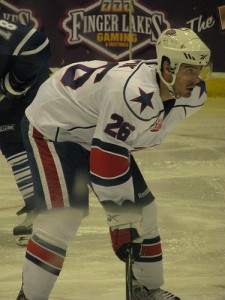 Only 23:53 into his NHL debut and he scored his first goal on a rebound shot from Ballard.  In only five minutes and thirty three seconds of ice time he already has shown he can make an impact at the NHL level.
He is really having a good debut game with two shots on goal with 6:44 of ice time with 10:00 left in the 3rd period.
Tanner Glass is also playing in tonight's game in Ottawa.  He had a "fight" with Neil.  I wouldn't really call it an all out fight.  It was a pretty lame attempt on Tanner's part.  But, at least he tried.
I hope to see Repik back in the Amerks' lineup soon.  I want to see him go to the AHL All-Star game so I can see what he has to offer in that game.
As far as I am concerned, the Panthers can keep Tanner Glass.  He has been mostly invisible through the majority of the season unless the Florida Panthers' brass is in the stands watching, then he suddenly has energy and wants to fight people.
The Panthers are now going into overtime with the Senators.  They didn't play Repik at all but the Panthers won when Micheal Frolik stole the puck at center ice and got it to Weiss who connected with a great shot with under a minute left in overtime.