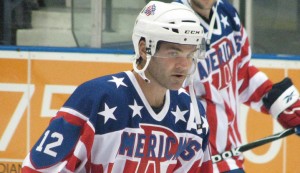 Congrats to Chris Taylor who has 1,000 career points after tallying two assists against the Hershey Bears on Saturday night.
Taylor's resume speaks for itself.  He's a proven leader on and off the ice and always plays hard.
We all know the Amerks have been hit hard with injuries and call ups but that hasn't slowed Taylor down.  One player can only do so much and I think he's doing what he can.
I just wanted to make a post for his accomplishment without the negativity that will go with the postgame writeup.