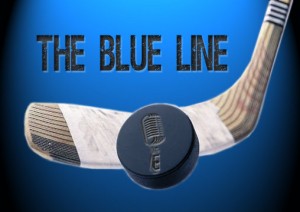 Another Saturday means another edition of The Blue Line radio show hosted by Matthew Coller on ESPN Sports Radio 950am in Rochester.  Matthew Coller does an excellent job talking about all things hockey for the entire show, a topic rarely covered by other local shows.
This Saturday one of the guests will be Donny Rivette, owner of Litter Box Cats, an awesome Florida Panthers blog on SB Nation (a great affiliate of Lets Go Amerks and a site I also write on).  There's a lot for them to cover with the news of new GM Dale Tallon and talks of the Amerks and Panthers pending divorce.
You can tune in online at www.sportsradio950espn.com or if you still own a radio that gets an AM signal you can turn the dial in Rochester to 950am.  If you have an iPhone, Blackerry or Android device do a search for FlyCast to be able to listen live on your phone (great app that I use all the time).
If you miss the show you can download it later on through their archives.