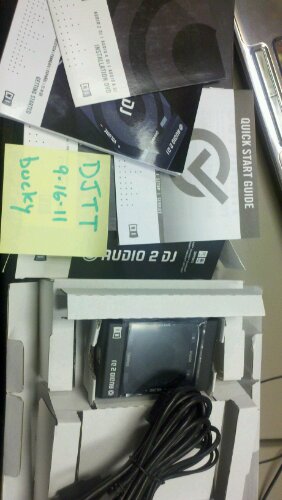 The American Hockey League released the full schedule for all 30 teams this afternoon, Rochester Americans included. Â The first date noticed is the home opener on October 13, 2011 against the Wilkes-Barre/Scranton Penguins. Â Another date that quickly sticks out is March 24, 2012 when they play in Syracuse which is the potential date for the Syracuse Crunch game at the Carrier Dome.
Lindsay Kramer wrote a tweet that the Crunch owner has given Labor Day as a date they'll know if that game is definitely happening. Â They are currently trying to secure a title sponsor and once that's done the game will likely be 100% confirmed. Â There's no reason to doubt the game won't happen though.
The longest stretch of home games is five from November 6th through November 18th. Â 11/6 Syracuse, 11/11 Binghamton, 11/12 Grand Rapids, 11/16 Syracuse and 11/18 Toronto.
The longest road trip is five games from December 10 through December 18. Â 12/10 Adirondack, 12/11 Hamilton, 12/16 San Antonio, 12/16 Texas and 12/18 Houston. Â It's really almost like seven games though. Â The Amerks will return home for one game on 12/21 versus Lake Erie before travelling again to play Oklahoma City on December 27 and 28.
Here's a quick breakdown of the schedule by some numbers:
7:35pm start time for home games on Friday and Saturdays. Â 6:05 on Sundays during the NFL season, 5:05pm after. Tuesday, Wednesday and Thursday games start at 7:05pm.
Month by month the breakdown of games is:
5 Home/5 Away in October
7 Home/3 Away in November
4 Home/9 Away in December
4 Home/7 Away in January
9 Home/3 Away in February
7 Home/6 Away in March
2 Home/5 Away in April.
Breaking it down by day:
Sunday – 5
Tuesday – 2
Wednesday – 4
Thursday – 3
friday – 17
Saturday – 7
There's nine times the Amerks will have back to back home games. Â Twice on Thursday/Fridays and seven times on Friday/Saturdays.
There are no more four games in five nights.
The Amerks have 10 three game in three night stretches.
Here's the full league schedule in pdf format.
For a more in depth breakdown visit here at Amerks.com and here at Kevin O's site.
Unless someone else does it first, I'll be again working on getting the schedule into a format to import it into the calendar on your smartphone (iPhone, Blackberry, Android).