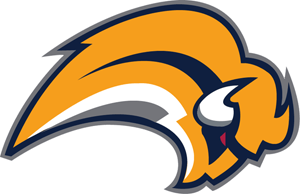 It has been known since December 2007 that the Buffalo Sabres affiliation with the Rochester Americans was near an end after 29 years. Now, Darcy Regier says an announcement is days away. The announcement is the Buffalo Sabres are signing an agreement with the Portland Pirates.
A number of people have questioned whether it was really over, but news of the past few days has made everything all but official.
The Portland Pirates were previously affiliated with the Anaheim Ducks. The Ducks have now reached an agreement to be the NHL affiliate of the Iowa Stars.
With that deal official, Regier said Monday he soon will reveal plans about his team's future.
The Iowa Stars were previously affiliated with the Dallas Stars. A spokesman for the Dallas Stars, who ended their affiliation with the Iowa Stars after two seasons, said last week the team will assign its minor league players to two AHL teams next season. Those two teams being the Portland Pirates and Iowa Stars.
So the Buffalo Sabres will be back to sharing an affiliation with an AHL team.
All of this opens the door for the Florida Panthers to be the sole NHL parent team of the Rochester Americans after sharing them with the Buffalo Sabres for the past two seasons.
Amerks fans have consistently said they do not want a dual affiliation. With the Sabres going back to that, all signs point to the team leaving as a good sign. The Florida Panthers have said they are committed to producing a winning team in the AHL as the sole affiliate, something the Sabres weren't willing to do.
Only time will tell if the Sabres leaving has any sort of negative impact, but one thing is for certain, nothing can really be worse than last season for the Amerks franchise (knock on wood).