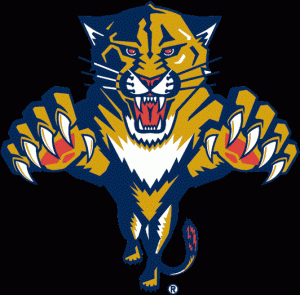 For the past six months Amerks fans have heard an announcement would be made in "a week to ten days," or "within the next month," on Thursday June 19 we'll finally get a press conference. Â The Florida Panthers will be the sole affiliate of the Rochester Americans. Â The City of Rochester has reached a lease agreement with the Amerks. Â And we'll finally get the chance to formally meet the new ownership.
The announcement will be made at 3pm Thursday at the arena atrium. Â According to the Democrat and Chronicle the following people will be in attendance:
New owner Curt Styres and business partner Lewis Staats, Rochester Mayor Robert J. Duffy, Florida Panthers scout Jack Birch, American Hockey League vice president of marketing Chris Nikolis, National Lacrosse League commissioner Jim Jennings and arena general manager Jeff Calkins.
It has been a rough six months being an Amerks fan.  We didn't know if the team would ever be purchased.  We didn't know if the City of Rochester would ever negotiate a new lease with the team.  Many of us were confident things would work themselves out, but there was that chance we wouldn't have AHL hockey in Rochester for the coming season.
Everything has worked itself out, there will be Amerks hockey, there is a new owner, a new lease, and it's exciting to have a new NHL affiliation with the Florida Panthers. Â Yes, I said excited to have the Florida Panthers coming to town.
A number of people are still going to be upset if Steve Donner is involved in any way with the team. Â A number of people are going to be upset that the Buffalo Sabres are gone. Â A number of people are saying that Mayor Duffy's credibility is shot if the City did sign a new lease with Donner involved in any way.
Those people are justified. Â It is now up to the Florida Panthers to help bring a winning Amerks team to Rochester in the coming years. Â Actually, as long as they can produce a better team in Rochester than the Sabres do in Portland all will be forgotten, otherwise the "turmoil" will continue.
The new ownership of the Rochester Americans has a lot of work to do to convince fans to come back after the worst season in team history. Â The Florida Panthers also have a lot of work to do to convince a town full of Sabres fans that they are dedicated to producing winning hockey in Rochester. Â The Amerks winning is the only thing that matters moving forward. Â If they win, people will come.
I'm confident that if everyone involved is dedicated to those things this new affiliation will be successful.
If the Amerks and Panthers are able to get the players out into the community I think they can and will win fans back. Â It may be tough in a town full of Sabres fans, but it's possible. Â The Panthers prospects are some of the nicest people in the world. Â They are friendly, dedicated, and don't expect to be treated like celebrities (like some Sabres players did).
I would imagine that the affiliation deal will only be for a few seasons. Â The Sabres signed a three year deal in Portland. Â If the Panthers can't produce a winning team and the Sabres get there act together at the AHL level, it'd only make sense for the Amerks and Sabres to get back together (especially only being separated by an hour drive).
No one is sure if the Amerks will be looking for fan input for the coming season, but we're going to start writing some ideas we have that would help out in getting fans excited again, maybe someone at the Arena will take notice.
Kevin O said it best on his blog, "Boy, won't it be nice to just talk about hockey for the next five years or so."