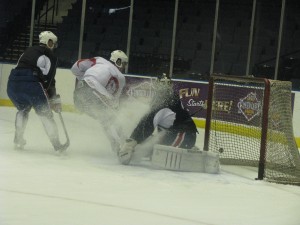 The team had a short practice this morning as they prepared to take on the Iowa Chops tonight at Blue Cross Arena.  The Amerks are coming off of their most successful three days of the season last weekend when they collected two points beating the Lake Erie Monsters and gained another point in a loss to the Toronto Marlies in a shootout.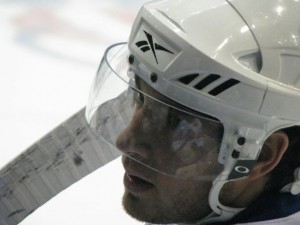 Jacob Micflikier is back after he was sent down to the Florida Everblades on November 22nd.  Micflikier has six points (1+5) in 13 games with the Rochester and 21 points (9+12) in just eight games with the Everblades.  Hopefully his burst of points with the Everblades continues up here.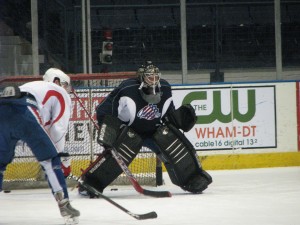 The Amerks also signed goaltender Mike Brodeur to a 25-game Professional Tryout (PTO). The 25-year-old netminder appeared in eight games with Augusta Lynx of the ECHL to start the season, posting a 2-4-1 record with a 3.02 goals-against average and a .919 save percentage.  His record does not seem that great, but he's considered a great player who was on a really bad team.  Jack Birch said that he played very well in the games he was able to see him in, which earned him the PTO.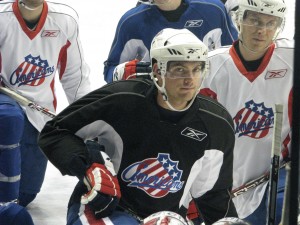 Noah Welch was also on the ice, he arrived in Rochester on Thursday evening.  He seems excited to be here and get the chance to play in "all situations."  He hasn't had much playing time with the Panthers, but is considered a solid defenseman.  He was paired up with Rory Fitzpatrick during practice.
David Shantz will be getting his fifth start of the season with the Amerks.
Other pairings to expect tonight:
Repik, Sprukts, Meyer
Gelech, Stewart, Micflikier
Brine, Glass, Collins
Larman, Emmerson, Sweetland
Fitzpatrick, Welch
Garrison, Ellerby
Caruso, Henry
Mike Duco has a groin injury and won't be playing.. MacDonald and Aston are likely healthy scratches.