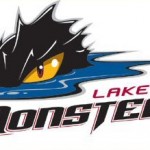 Lake Erie Monsters handed the Amerks their 5th straight loss Saturday afternoon and narrowed the distance between the two teams in the standings to eight points.  It wasn't too long ago that the distance in the standings between the two teams was a solid 20 points.  The Abbotsford Heat in fourth place are only three points behind the Amerks.
If there was ever a time to start it a new winning streak it would on Sunday afternoon against the Binghamton Senators.  I think we've all heard enough of the excuses.  The first half of the season has taken us on a roller coaster ride from excitement to disgust, the last thing that's needed is to end it with a sixth straight loss.  It's time that the players tell each other and themselves that anything short of a win is unacceptable at this point in the season.
The coach and team on Saturday talked about some positives about the game.  Even though I wasn't at the game there's only two positives that I can think of.  One is that the winning goaltender for the Lake Erie Monsters was a Rochester native, Billy Sauer allowing only one goal on 33 shots.  Another positive is that with a couple of wins the Amerks can easily get back into second place in the division and easily change course and climb back to the top.
By all accounts I've read and heard from people it was a better performance than that on Friday night.  I know that if Chris Taylor would've been asked if there were any positives he probably would have said no because they lost.
Here's what Craig Potter wrote in the Messenger Post after the game:
When asked if it were discouraging to dominate in shots (33-17), but lose, Graux said, "It's not discouraging, to me it's encouraging because we played a strong game today. We did everything but score. I think we had many chances and we missed the net. We controlled that game from the first minute to the last minute. The score on one tip and Philippe Dupuis missed the shot and the puck goes through (Tyler Plante's) legs.

"We did everything pretty much right today to win, and we couldn't score on our power play. When it's time to shoot, the puck seems to jump over our stick. I thought we saw many good things today and to me that is encouraging."
I personally don't see anything encouraging about losing a fifth straight game and second in a row on home ice.  We'll see what happens on Sunday.
Game time on Sunday against the Binghamton Senators is at 5pm.  Alexander Salak will be getting the start in net.
Let's Go Amerks!!