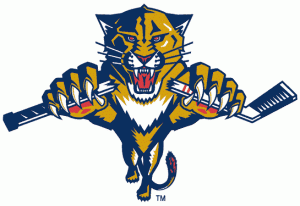 The Florida Panthers are quietly working towards earning a top draft pick as one of the leagues worst teams this season.  There's a few different things that have gone wrong which has led to the Panthers horrible season which were written about The Hockey Writers web site.  It should come as no surprise that some of those reasons are related to them calling up players from the Rochester Americans.  The way they've called up players has not only impacted the Panthers but the players themselves in their development.  Interesting to note they also mention the coach.
Read on and you'll probably notice some similarities.
(Link to Full Story) Here's an excerpt about the coach:
Pete DeBoer – Finally, the Panthers' 2nd year coach has to be held accountable. When he was hired, I was all for new blood. He has an impressive junior hockey coaching resume and brought the excitement of the unknown to the NHL.  Unfortunately, as good as he was with the boys, he's just as bad with the multi-million dollar salaried men.
The article goes on to say more, click the link above to read the rest.
And here's something talking about players being called up:
Then comes the handling of the injuries and AHL call ups. Injuries were a part of the Panthers' season, there's no denying that. I'm just not sure that calling up a guy from AHL for a game at a time does anyone any good. Whether it was Michael Repik or Shawn Matthias early in the season, neither were really given a chance to get into any sort of rhythm with the big club. Up for a game, play 5 minutes a game, back to Rochester the next day. I understand that they probably weren't NHL ready, but it's an 82 game season. You just can't lean on 2 and a half lines for weeks at a time when players get hurt. Why not let Matthias stay up for a couple weeks, get a couple practices in with the NHL team, and get his legs under him before packing him up on a plane again? Healthy scratch him if the injured guy in question ends up playing? Instead, it was Matthias for a game, Repik later in the week, Jeff Taffe for a couple after that. One of the nice surprises of the season came in Victor Oreskovich, who managed to stay up with the Panthers for 43 games before last playing in mid-February. He hasn't been called up since, and I'm not sure I can explain why.
Again, the article states more.  No matter how the Amerks season ends, even with a Calder Cup, these are all issues that the Panthers need to address when it comes to them rebuilding as a franchise and players developing properly.