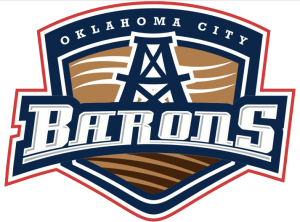 The American Hockey League officially welcomed it's newest team into the league today with the announcement of the Oklahoma City Barons.  The Barons will be the affiliate of the Edmonton Oilers who in recent years have had their prospects playing for the Springfield Falcons.
The Barons will likely join the West Division along with the Wolves, Stars, IceHogs, Admirals, Rivermen, Rampage and Aeros.  I would be surprised to see any other division changes occur which means the Amerks will continue to play in the North Division/Western Conference.
Other known changes for the 2010/11 season will be the Albany River Rats moving to Charlotte.  The Lowell Devils are moving to Albany.  The Springfield Falcons will be the new affiliate of the Columbus Blue Jackets and the Syracuse Crunch will be the new affiliate of the Anaheim Ducks.
Here's a part of the press release announcing the team:
"The choice of the name Barons symbolizes many aspects of the spirit of adventure and entrepreneurship that exists in Oklahoma," Funk continued. "The city of Oklahoma City continues its growth on a local, national and international scale in large part to the entrepreneurial spirit and vision of its citizens."

"I am proud to welcome the Oklahoma City Barons and the fan base in Oklahoma City to the American Hockey League," said AHL President and CEO David Andrews. "The rich hockey tradition in Oklahoma City will be an excellent fit with our other 29 member cities across the U.S. and Canada. As the AHL eyes its historic 75th season of play, Barons fans can look forward to seeing intense competition, strong rivalries and the best young players in the world as they prepare for careers in the NHL."

The Barons will utilize the navy blue and copper colors of their parent club in Edmonton for their home and road jerseys. The logo was created by the Barons with design assistance provided by the Edmonton.
The Barons web site is located at http://okcbarons.com/, Facebook at http://www.facebook.com/OKCBarons, and on Twitter at http://twitter.com/okcbaronshockey.