Goalies are the only players on the ice that can really show off a little bit of their personality by what they paint on their helmets so I took a moment to ask Rochester Americans goalie Drew MacIntyre about his new lid this season.
MacIntyre is from Prince Edward Island where the two main industries are potato farming and fishing so he's given a nod to both of this things with a Mr Potato Head on each side. Â On one side the Mr Potato Head is fishing and on the other side is another Mr Potato Head who is wearing a Rochester Red Wings baseball cap, a way of acknowledging his love of baseball and Rochester's local AAA baseball team.
(click images for full size)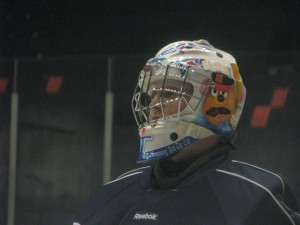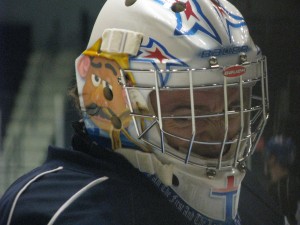 On the back of the helmet is two care bears, one for his wife and the other for his daughter who will be turning three soon.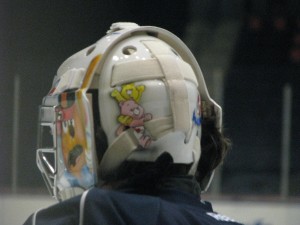 The top of the helmet has some stars for the Rochester Americans.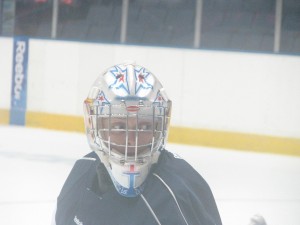 A bible verse from Revelations is featured across the chin of his helmet.  "It's who I am and I want that to be front and center," Macintyre said.  "I put a lot of thought into my helmets."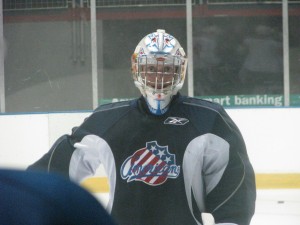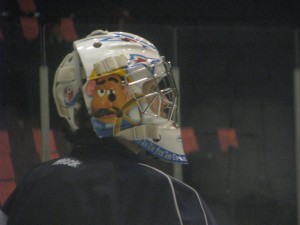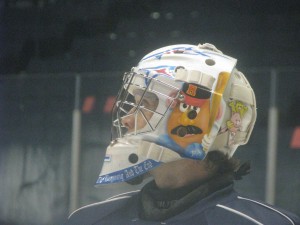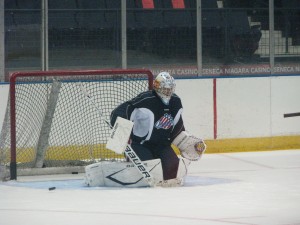 Stay tuned for another post soon with more about MacIntyre!