On Friday February 3, 2012 the Rochester Americans had on special Men's Healthy Night jerseys to raise both funds and awareness for prostate cancer.  The Amerks teamed up with Urology Associates of Rochester for this special promotion.  The jerseys were a unique design and color that most agreed looked pretty good.  Based on the unofficial numbers in the image below the team raised $8,550 and there's still more to go with online auctions.  Proceeds from the jersey auctions will go to www.ZeroCancer.org and The Lipson Cancer Center
After the game was over the team came back out on the ice to literally take the jerseys off of their backs and hand it to the winning bidder and pose for a picture. Â It probably wasn't the one thing anyone really wanted to do after a tough 3-2 loss in overtime against the Abbotsford Heat but it was probably a way to clear their minds quickly after the game.
Joe Finley's jersey went for the highest amount at $875. Â David Leggio was second at $850. Â Brayden McNabb was third at $500.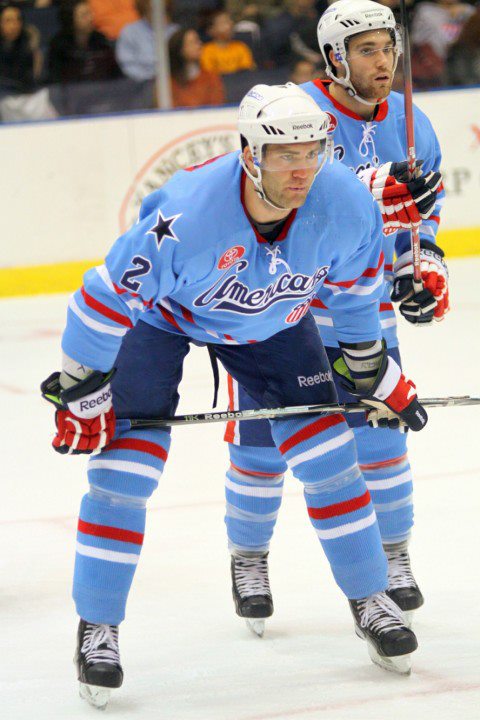 Here's the pic with results that @AmerksHockey posted on Twitter (all numbers unofficial at this time, assuming everyone paid up):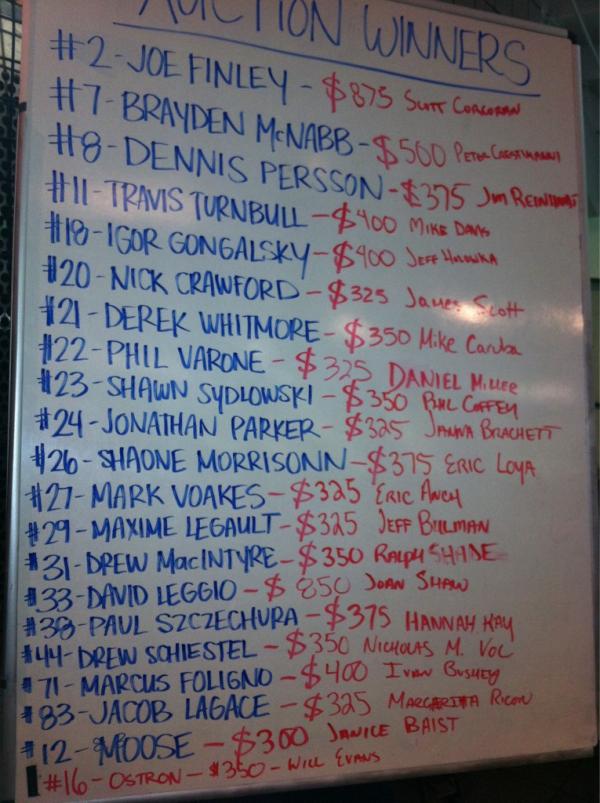 If you still want to bid on one of these jerseys you can do so online to try and acquire one with the following names: Zack Kassian, TJ Brennan, Evan Rankin, Colin Stuart, Michael Ryan, Alex Biega, Matt MacKenzie, Corey Tropp, Corey Fienhage and Riley Boychuk.
Congrats to everyone who donated to a great cause and acquired an awesome jersey in the process!