A week ago the Rochester Americans opened the 2018/2019 season and when the team loses everything else stands out. It may have been the worst opening night anyone can remember where almost everything that could go wrong did go wrong.
Fans arrived inside the arena hallways to discover concession stands that weren't ready, were closed, price increases or found that favorite menu items weren't available. Then the team played some uninspired hockey and lost 6-2 making it a rough night start to finish. The good news is that five days later there were already improvements and there'll be more to come.
Here's what's been going on with the concessions and also an update below on the feeds for AHLTV from Blue Cross Arena.
Delaware North released the following statement to the media: "We apologize to fans. There were several challenges that ultimately affected the fan experience on opening night and we regret not meeting the expectations of our new partners and our guests. We listened to the comments and complaints and have worked through many of the issues. Moving forward, we will be expanding food and beverage choices through the season. We thank you for your patience."
After the game on Friday night and through the beginning of the week Delaware North was reaching out to fans on Twitter that had tagged them in tweets. Delaware North began listening, asking for feedback and offering apologies. Social media customer service 101. Thursday afternoon an email was sent out to Amerks season ticket members with an additional apology and special offer (see images below).
When the SMG agreement was terminated on July 13 it meant that a lot of tenured employees that were in charge of running the concessions and running them smoothly were out of jobs. PSE took over on August 1. Fast forward to October 5 for Amerks opening night and Delaware North was still scrambling to open concession stands. Few people had been hired in Rochester which meant Delaware North employees were coming in from the Buffalo area to operate stands. There were also some non profit groups used as well but that also occurred with SMG.
Fans were disappointed to find that popular menu items like garbage plates, beef on weck, wraps, burritos, the chef stand, poutine fries, Tim Horton's coffee stand and even soft serve ice cream weren't available. As the game went on there was a shortage of pizza at one point. Another stand ran out of french fries for chicken finger meals and offered popcorn as a replacement.
There's many reasons for the challenges and it all stems from the city rushing SMG out the door and bringing in PSE. The change required new liquor license applications, health department certificates, changing vendors and the list goes on. There's long term benefits to PSE managing the arena but the time frame in which it happened resulted in the several challenges.
Delaware North, PSE or the Amerks aren't going to provide additional comments beyond the statement from Delaware North but I've talked to enough people to know that things will improve, which they did by the third home game on Wednesday. Garbage plates, soft serve ice cream and poutine fries returned to the menus with more items to return in the future.
The overall dissatisfaction could have been avoided with a simple release saying we won't be ready for opening night but promise that moving forward everything will improve. Credit to Amerks fans, they showed up wanting to spend money on food inside the arena. If anyone is reading this that worked concessions in previous seasons take that as a compliment.
Here's the additional response sent to season ticket members:
Check the email account that usually receives emails from the team associated with your account. If you did not receive one reach out to them directly.
*******
Some updates around AHLTV…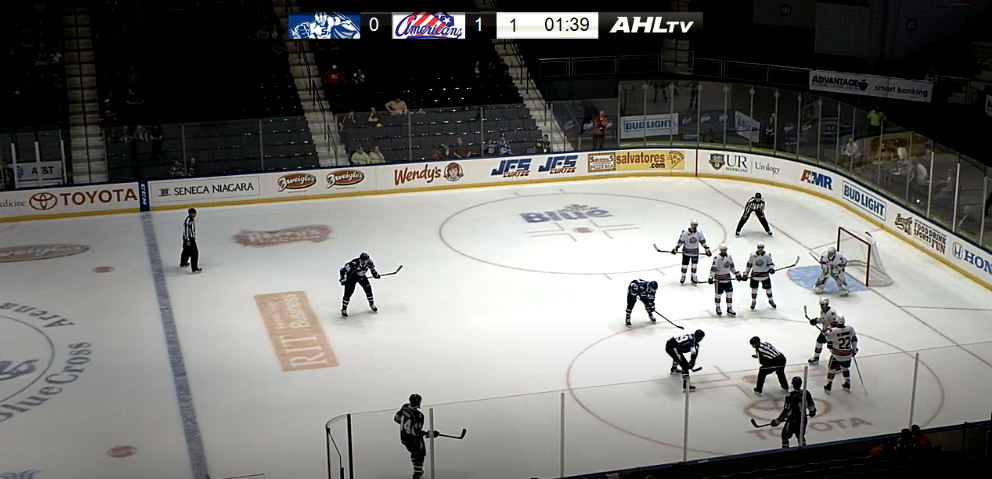 In early September The American Hockey League announced the launch of a new streaming platform called AHLTV that would replace the horrendous AHL Live. The quality of the feeds to the pricing made it a poor experience for anyone looking to stream AHL hockey. The quality now appears standard throughout the league in different buildings and the price for the full season of the league dropped from almost $400 to $79.
There's been a few hiccups along the way from the Roku app not being available on opening day (it's available as of 10/12 – search AHLTV in the Roku store) to fans only being able to enjoy the away audio feeds of their home teams.
If an arena is using the ViPR camera as their main feed, then only the away audio will be available. This is something anyone experienced when they tried to watch one of the Amerks first three games. The ViPR camera is a camera system installed in arenas that can be used when teams don't or aren't able to provide their own feed. Here's what the ViPR camera looks like that's been installed at Blue Cross Arena: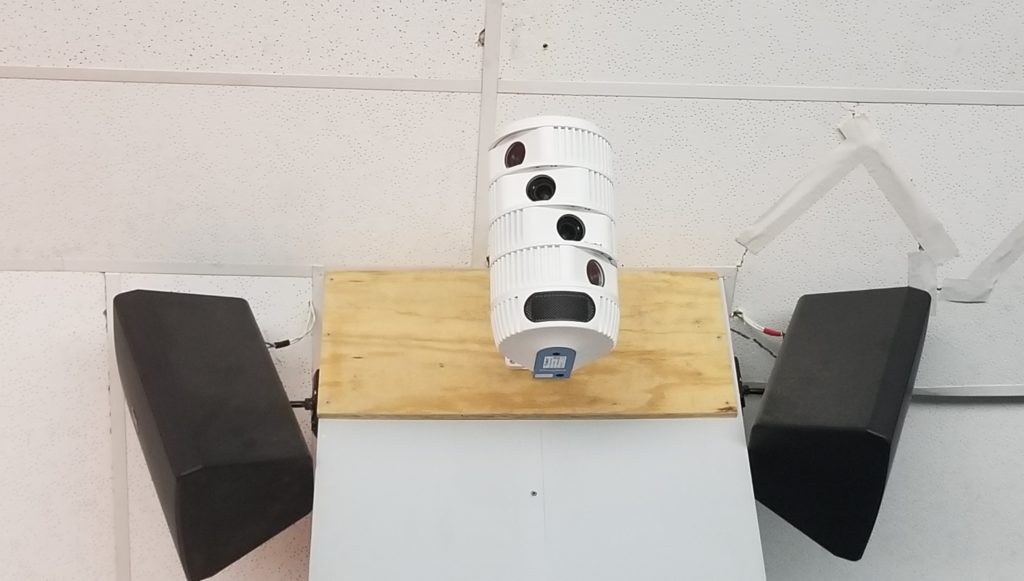 Most teams are providing their own feed meaning different camera angles along with replays after a goal, penalty or some other type of game event, something the Amerks have always provided. For the first three games of the season the Amerks were only broadcasting from the ViPR camera which resulted in as you can guess, more complaints. Fans couldn't heard the calls by Don Stevens, had to rewind the video to get replays and poor lighting (a number of lights were out) resulted in a less than ideal broadcast.
The good news is that they will be returning to streaming the in house feed which will provide audio from Don Stevens for home games. A time frame hasn't been set but it's being worked on. After watching numerous games from around the league I can say that overall AHLTV is a massive upgrade from the service they had been using.
Between concessions, losing the first two hockey games and online viewing experience it was a less than ideal start to the season. By the time June comes around the Amerks are still playing hockey we should be able to look back at all of this and think how little of an impact it really had.