The NHL trade deadline is Monday afternoon but the first move that impacts the Rochester Americans occurred on Sunday when the Buffalo Sabres traded Brendan Guhle and a first round pick to the Anaheim Ducks for defenseman Brandon Montour.
In a statement released by the Sabres here's what Jason Botterill had to say about Montour:
"Brandon is a young, offensive-minded defenseman who can play the up-tempo style we are looking to play," said General Manager Jason Botterill. "He's a right-shot defenseman that brings additional playoff experience to our club."
More on that over at Sabres.com – Sabres add 'young, offensive-minded' defenseman in Montour
On the surface the Rochester Americans have lost a top six defenseman in Guhle and the teams sixth leading scorer with 27 points (5G+22A) through 50 games. Ten of those 22 assists are from the power play. He also has a team worst minus-11. He was drafted by former General Manager Tim Murray in the second round of the 2015 draft, 51st overall.
The Amerks roster has Lawrence Pilut to replace the offensive touch that Guhle provided. With an open roster spot there's more of an opportunity for defenseman Jack Dougherty who leads the team with a plus-19.
This was the second season for Guhle in Rochester and he played in 106 regular season American League games, three playoff games, and made one AHL All-Star appearance. He also played in 23 games with the Sabres. The All-Star appearance was due to the fact that Zach Redmond was hurt and Lawrence Pilut was called up to Buffalo at the time. Guhle was one of the fastest skaters in the skills competition but when it came to game play that speed didn't seem to get used often enough. He provided an offensive upside but his play in the defensive zone still had a lot of room for improvement. At only 21 years old there's still a future for Guhle, it'll just be with a different organization.
Guhle was the top prospect but dropped in the depth charts with the addition of Pilut.
The Amerks top six defensive pairings will now be Zach Redmond, Lawrence Pilut, Matt Tennyson, Andrew MacWilliam, Will Borgen, and Jack Dougherty. Brandon Hickey and Nathan Paetsch are available as needed as well.
Guhle is expected to jump straight to the NHL and join Anaheim for their game in Vancouver on Monday night.
****
There's only five players that remain on the Amerks current roster that were drafted by Tim Murray – Alex Nylander, Eric Cornel, Rasmus Asplund, Will Borgen, and Victor Olofsson. Something to think about through the rest of deadline day.
****
There was another trade on Sunday that sent former Rochester American Nick Baptiste from Nashville to Toronto for future considerations. This was considered a minor league trade so Baptiste will go straight from the Milwaukee Admirals to the Toronto Marlies.
Buffalo traded Baptiste to Nashville in exchange for Jack Dougherty at the start of the 2018/2019 season.
Baptiste has 22 points (12G+10A) through 55 games with the Admirals and was also a team worst minus-19. He earned one call up to Nashville this season but didn't play in any NHL games.
Amerks and Marlies play two more regular season games – Saturday March 23 and Sunday March 24 in Toronto.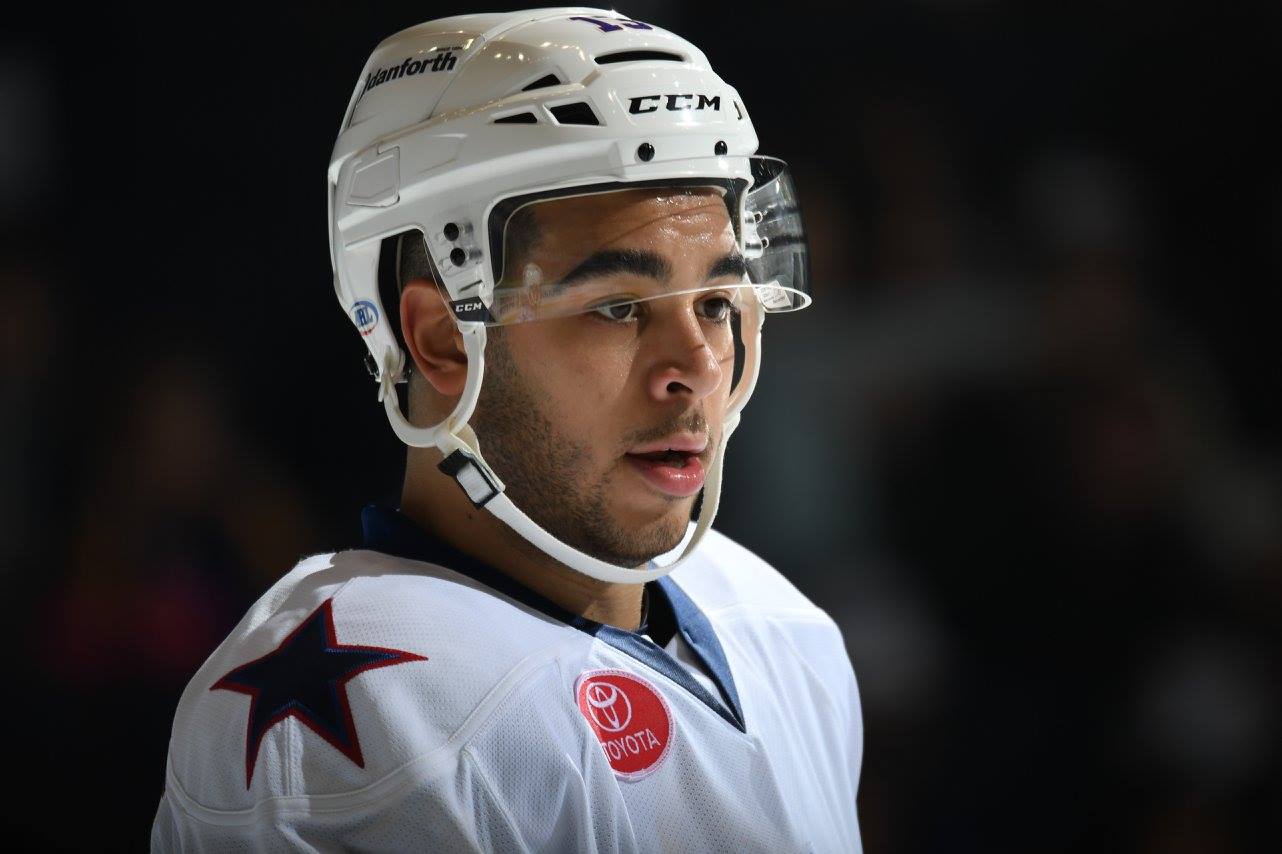 ****
Buffalo surprised some as well on Sunday when they announced that goalie Adam Wilcox was signed to a one year two-way NHL contract. He had been signed to an American League contract at the start of the season.
The team announced last week that Jonas Johansson had season ending surgery (right knee).
It's doubtful he'll be needed but Wilcox is considered the fourth goalie in the organization behind Carter Hutton, Linus Ullmark, and Scott Wedgewood. The Sabres had to call on Wilcox at the end of the 2017/2018 season when Robin Lehner, Chad Johnson, and Linus Ullmark were unable to play.