The American Hockey League executive team held a meeting Monday and the decision was made that the indefinite suspension will not be lifted before May. No indication has been given at this time whether that means some regular season games and playoffs can still be played, shortening both, or just jumping into some playoff hockey of some sort.
For now there's still hope of avoiding an outright cancellation of the season.
An official statement was issued by the league stating the following: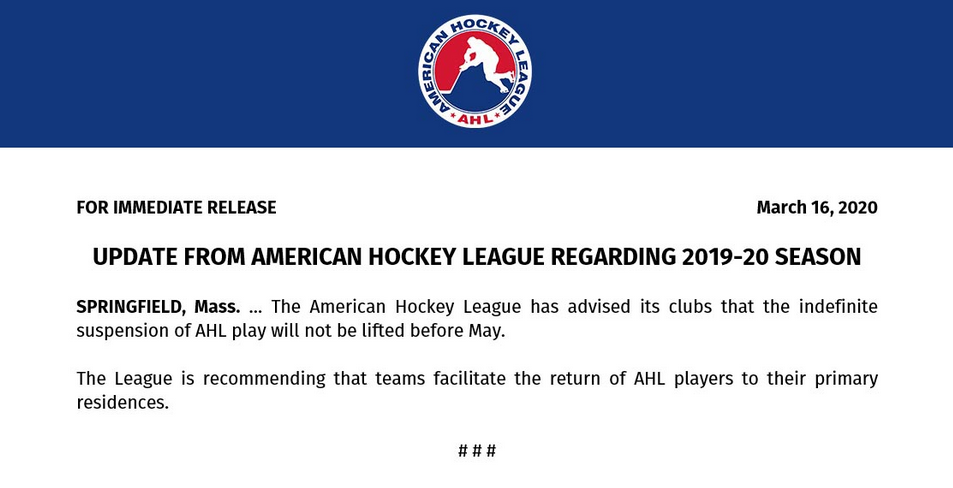 The logistics of scheduling AHL games will hinge on that of the NHL and NBA. There'll also be a matter of getting players back to respective cities and likely run mini camps to try and get back up to speed.
This story will be updated.
The NHL issued the following statement today which indicates their directive to players: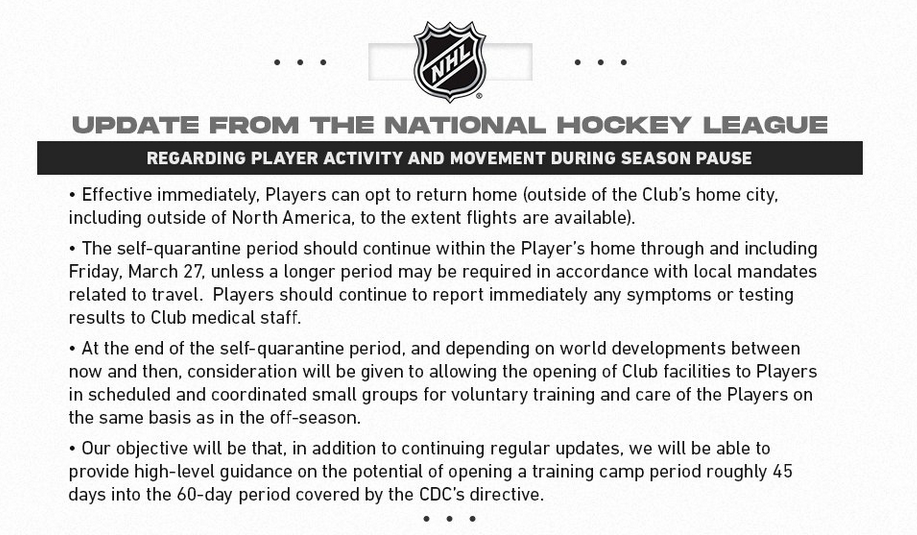 ***
The ECHL has outright cancelled their season and that decision was made on Saturday.