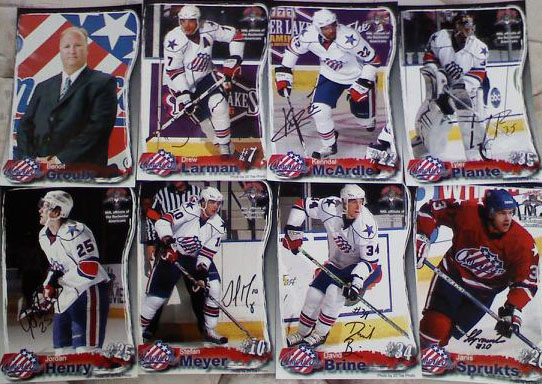 If you were able to attend the Amerks fun fest you were able to collect glossy phoot's from each of the players.  For anyone who's into collecting autographs and memorabilia these are excellent.  Every player has a signature pad that is a stack of the glossy photo's of themselves that they can easily autograph and hand out to fans.
Even though the team is still struggling on the ice, things like this are one of those new items available to make it all a better "fan experience."  The best experience comes from winning games, but we're trying not to overlook the other improvements that are around this season as well.
Hopefully the team will be able to get trading cards made in time this season as well.
I'd expect that players will have them available as they make appearances throughout the season.  Check back to the site often and we'll keep you updated on those appearances!