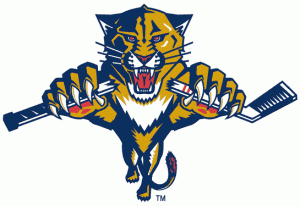 In an announcement on Monday the Rochester Americans and Florida Panthers will hold a press conference on Thursday to talk about their plans for next season.  It's exciting yet surprising that the current season has really just begun and next year is already being talked about publicly.
I'm guessing that they'll talk about continuing with the same formula that has helped the success of this season, the negotiations for an extension of the affiliation, and the possibility of a Panthers preseason game here in Rochester.  These are all my guesses based on previous statements by the two teams.
An extension of the affiliation prior to the end of the season will be key in avoiding any distractions from talks about Buffalo and Rochester getting back together.
At the press conference will be Florida Panthers General Manager Randy Sexton, Rochester Americans Owner and CEO Curt Styres, Rochester Americans President Lewis Staats, and Rochester Americans VP of Hockey Operations Ted Nolan.
Florida Panthers Ownership
The Florida Panthers introduced Stuart Siegel and Cliff Viner as co-managing partners of the team on Monday.  The two have had a minority stake in the Panthers but will be taking over controlling interest of the team from Alan Cohen.
Below is a letter from the owners who talk about changing the teams philosophy, committed to developing a winning culture, accountability, accessibility, and most importantly success even mentioning the minor leagues.
Those are all things that Curt Styres has brought to the Rochester Americans.  Actions will speak louder with words so it'll be a wait and see approach.  A lot of owners talk about such things, following through is the key.
I do find it interesting this is only a few days after I wrote about "Winning Starts with the Owner."
The Amerks and Panthers have both been losing money.  Both of the teams need a winning environment to get fans back into the seats.  The Amerks are succeeding and hoping it will pay off.  If the same happens with the Panthers the affiliation between these two teams will continue to grow beyond it's rocky start.
The Miami Herald ran a story in more detail, "Florida Panthers' minority partners take helm."
Here's the letter:
Monday, 11.16.2009 / 2:13 PM / News
Florida Panthers

Dear Fans,

We want to take this opportunity to welcome you to a new day for the Florida Panthers hockey club. As of this morning, we have assumed the roles of Co-General Partners of Sunrise Sports & Entertainment, and will be responsible for all the decision-making as it relates to this franchise, the BankAtlantic Center, and the organization as a whole.

That said, we thought now would be a good opportunity to share some of our philosophies with you, while also encouraging your feedback. You should know that we feel both a personal and professional responsibility to you, the fans, as well as all of our supporters, to run a first class organization and to achieve success both on and off the ice.

As local owners who live and work in the South Florida area, we are committed to developing a winning culture within this organization, something we haven't had over the past few years. In addition, we will bring a stronger measure of accountability and accessibility to this franchise immediately.

Our goal is to build a hockey team that can sustain its success year in and year out, by building through the draft and minor leagues, and by making the right decisions in trades and free agency.

We believe in letting people do their jobs – from the general manager and the head coach down to the players themselves. By the same token, if the right decisions are not being made and we are not achieving our goals as a franchise, then it will be our job to hold people accountable for their actions.

As fans, you will always know where we stand as an organization. We will be accessible to you, and will give you as much information as possible about our hockey club. We will communicate with you, through the media, through letters like this one, through blogs and face-to-face at games and town hall meetings.

Our goals are simple: Make the playoffs, sustain success and build a franchise that we can all be proud of. And we want you, the fans, to feel like you are part of the team. We will accomplish this through our accountability and accessibility, but also through our community outreach, by giving back to South Florida, and making our presence felt throughout the region.

It is indeed a new day for the Florida Panthers, so let's make the expectations clear from the start. We want to win – for our fans, our supporters, our partners, our employees and most of all, for you.

Thank you for your time and support and go Panthers.

Regards,

Cliff Viner & Stu Siegel
Co-General Partners
Florida Panthers Hockey Club
E-mail your feedback to: [email protected] or [email protected]
More as the week goes on and from the press conference itself!