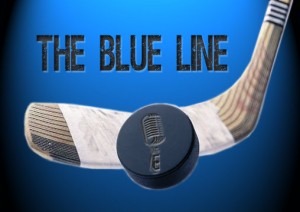 From The Blue Line: Rochester has a new place to talk about the Rochester Americans.  "The Blue Line," which airs from 10-11 a.m. Saturday mornings on SportsRadio 950 ESPN, is hosted by two of the biggest Amerks fans around:  Seth Pohorence and Matthew Coller.
"The Blue Line," featured an interview with Amerks VP of Hockey Operations Ted Nolan (the interview can be heard at www.bluelineshow.com) on 1-23-10,  and has formed a relationship with the Amerks to interview current Amerks and Amerks legends.
This brand-new show is the only Rochester talk show to talk hockey.  Join Seth and Matt at 10 a.m. Saturdays, you can call in at 222-6397 or E-mail [email protected]
The above was written by Matt Coller.  I have not heard the show yet but wanted to help them get the word out.  Just to note that they say, "the only Rochester talk show to talk hockey," which means that's all they talk about.  Bob Matthews and John DiTullio mention hockey on the air in Rochester but it's rare that it's more than a segment.  Give them a listen and call in!