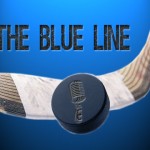 Jody Gage will be a guest on The Blue Line show today (Saturday morning 2/6) at around 10:25am on SportsRadio 950 ESPN.  The show runs from 10-11am every Saturday on 950AM in Rochester or you can listen online at www.sportsradio950espn.com.
Here's the bio about the show:
The Blue Line Show is a show dedicated to Rochester and WNY hockey.  It is a one-hour program from 10-11 a.m. Saturday mornings on SportsRadio 950 ESPN in Rochester.  It is hosted by Seth Pohorence and Matthew Coller.  We are two nuts for hockey whose goal it is to discuss and promote local hockey.  They love the Sabres, Amerks and RIT and you WILL hear us talking about them!  If you'd like to talk about them, call in during the show at 585-222-6397.

THANKS and Keep Listening!
You can check out more about the show at www.bluelineshow.com where you can also download archives of previous shows and give it a listen.  If you have any questions or suggestions for the show send them an email through their web site.
ps… Listen for the lga585.com ad that will air at some point during the show!