Chris Taylor has secured the North Division coaching berth for the 2020 AHL All-Star Classic. Taylor will be Rochester's first All-Star coach since John Tortorella in 1997.
AHL All-Star coaches are selected based on the team with the best record in each of the four divisions at the end of play on December 31. The Toronto Marlies lost Saturday afternoon which locked the Amerks into first place of the North Division with two games remaining on the schedule before the calendar changes.
With two games remaining in the schedule before January the Amerks currently have a record of 20-6-2-2 (0.733 winning percentage) which is the best in the Eastern Conference (3rd overall in the league). Rochester became the fourth team in the league to reach the 20 win mark with a thrilling 4-3 win Friday night over Belleville.
This continues to be a highlight season for Chris Taylor in his third season as head coach of the Rochester Americans. Taylor had a taste of the NHL when he spent the first two months of the season as an interim assistant coach with the Buffalo Sabres before returning to Rochester in late November. Since his return the team has a record of 8-3-1-0.
"My thing on that is that the AHL sets it up as I'm a representative of the Rochester Americans and the organization. It's all about the players, it's all about the management," Chris Taylor said when asked about the honor. "You know Jason (Botterill), Steve (Greeley), and Randy (Sexton) putting the team together. It's all about supporting staff Gord (Dineen), Toby (Petersen). Our player development Adam Mair, Seamus Kotyk, Mike Komisarek. Everybody in our organization. Strength and conditioning. The way they set it up is I'm the coach which goes. So I'm just there representing what the guys have done thus far this year. So it's rewarding and shows how hard they've played, but, you know the results that they've gotten so it's all on them."
Chris Taylor will join Kris Knoblauch (Hartford Wolf Pack / Atlantic Division), Karl Taylor (Milwaukee Admirals / Central Division), and Jay Varady (Tucson Roadrunners / Pacific Division) as the coaches selected for the honors.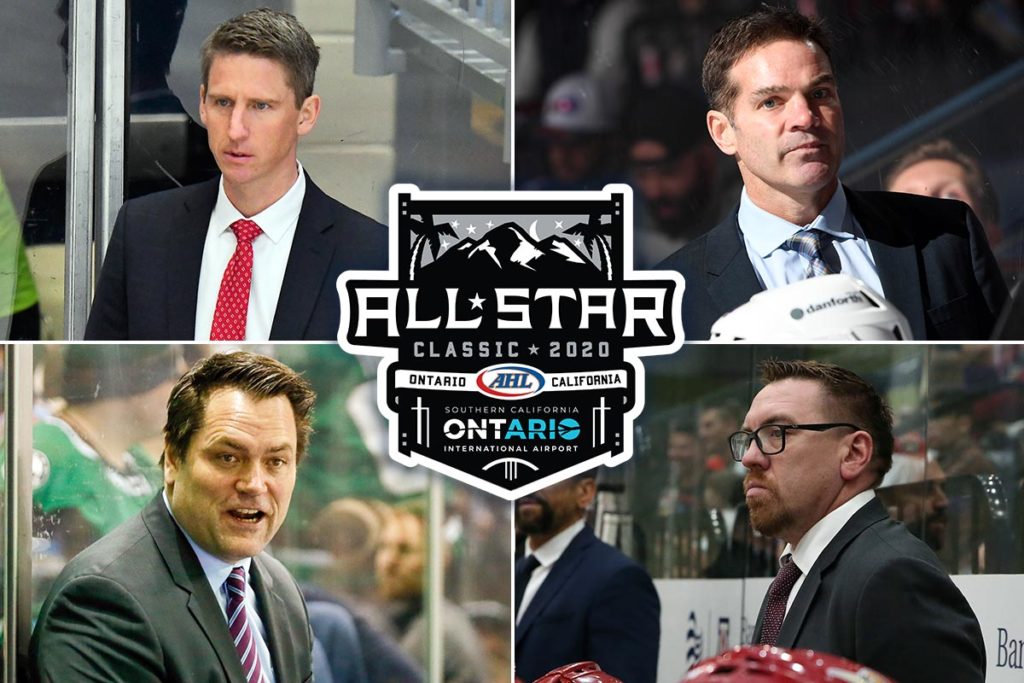 The 2020 AHL All-Star Classic will be held January 26 and 27 in California at the home of the Ontario Reign of the Pacific Division. Good news for all of the Eastern Conference teams this season – a flight to warmer weather.
More details on the event: https://www.ontarioreign.com/allstar/ontario2020